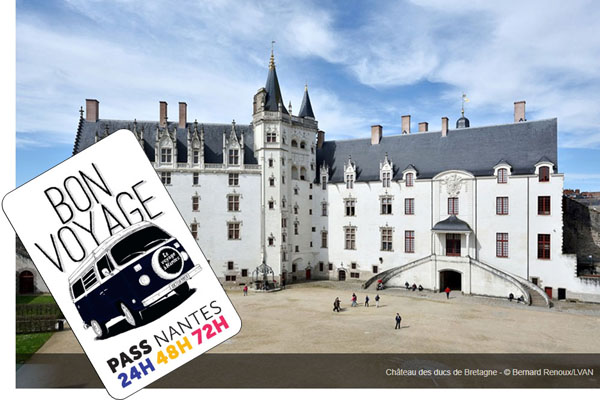 The "Pass Nantes" is proposed for a duration of validity of 24 hours or 48 hours or 72 hours. It contributes to strengthen the tourist attractiveness and to develop the attendance of the territory as the reference tool to visit the city of Nantes. In the form of the "all included", the "Pass Nantes" after purchase, allows his holder to reach freely about twenty tourist services and public transportation. He also allows reductions to a number of partners.
The "Pass Nantes" covers Nantes and the 24 cities of the méetropolis , widened in some cities of the department of Loire-Atlantique for certain sites (Clisson, Saint-Nazaire ...).
Read more: Nantes chooses OTIPASS to digitize the "Pass Nantes"