A standard for the digitalization of tourist pass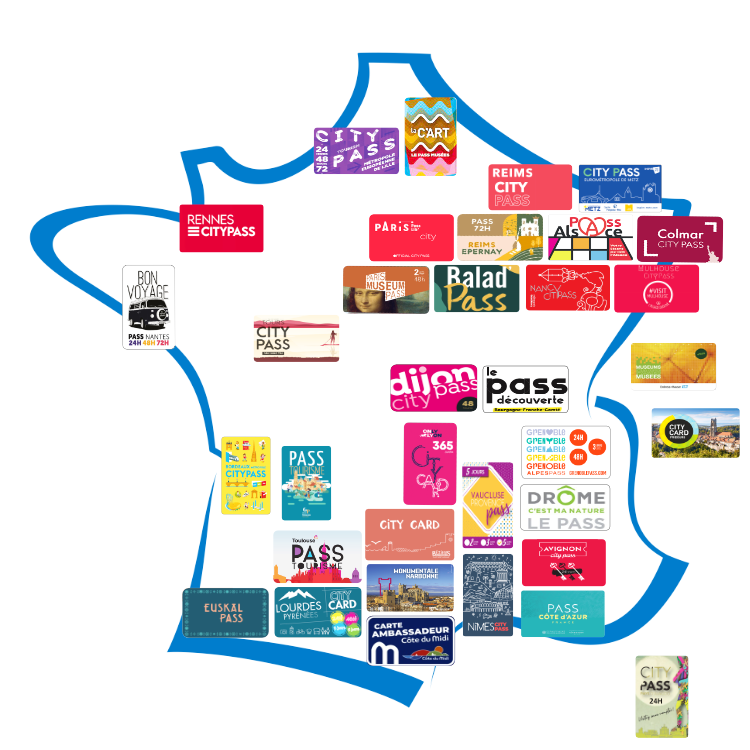 Since its creation, OTIPASS has become the market leader and has established a standard for  the digitization of tourist passes with prestigious references: Paris Passlib, Paris Museums Pass, Museums Pass Museums (Switzerland, Germany and France), Bordeaux, European Metropolis of Lille, Nantes, La Rochelle, Côte d'Azur, Reims...
Our services are proposed on the base of SaaS pricing: our customers benefit from an economy of scale on widely proven generic functionalities.
0
Locations in France, Germany, Switzerland
0
Touristic transactions in 2022
The advantages to get your own city pass system :
Control the branding of your destination and data acquisition
Improve visitor experience through data feedback
Administrat easily your City Pass
Earn money for reinvestment in your DMOs strategy
A comprehensive range of services for Tourist Passes
The OTIPASS platform allows you to : 
Create physical or dematerialized passes 

Manage your stocks of physical Passes

Analyze your sales and transactions

Manage automated invoicing and compensation

Create a dedicated website and a mobile application based on dynamic content synchronization.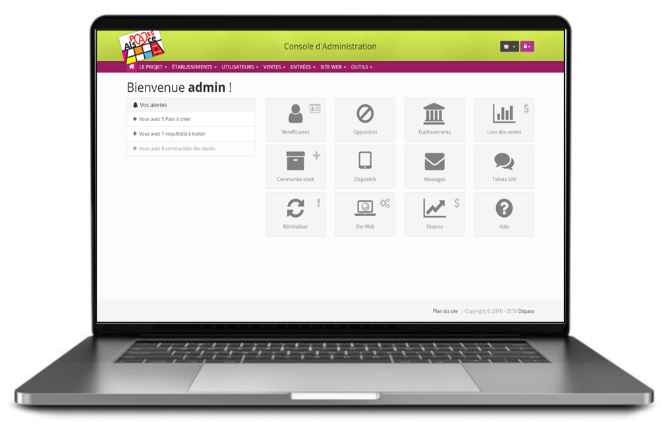 A service-oriented architecture.
New generation of online platform of services for Tourist Passes :
100% web development, with powerful and modern tools based on open source technologies.
Otipass platform  is constantly evolving in collaboration with our customers to offer richer functionalities adapted to new user behaviors.
A comprehensive Tourist Hub
Otipass platform is the most comprehensive and secure touristic HUB including connections with all the applications used:
Ticketing,

Transport and mobility,

M

ailing and CRM,

Loyalty program, etc.
On the one hand because of the existence of a latest generation Rest API, ideally designed for tourism, used by many market players, and on the other hand because of  the integration of many third-party APIs.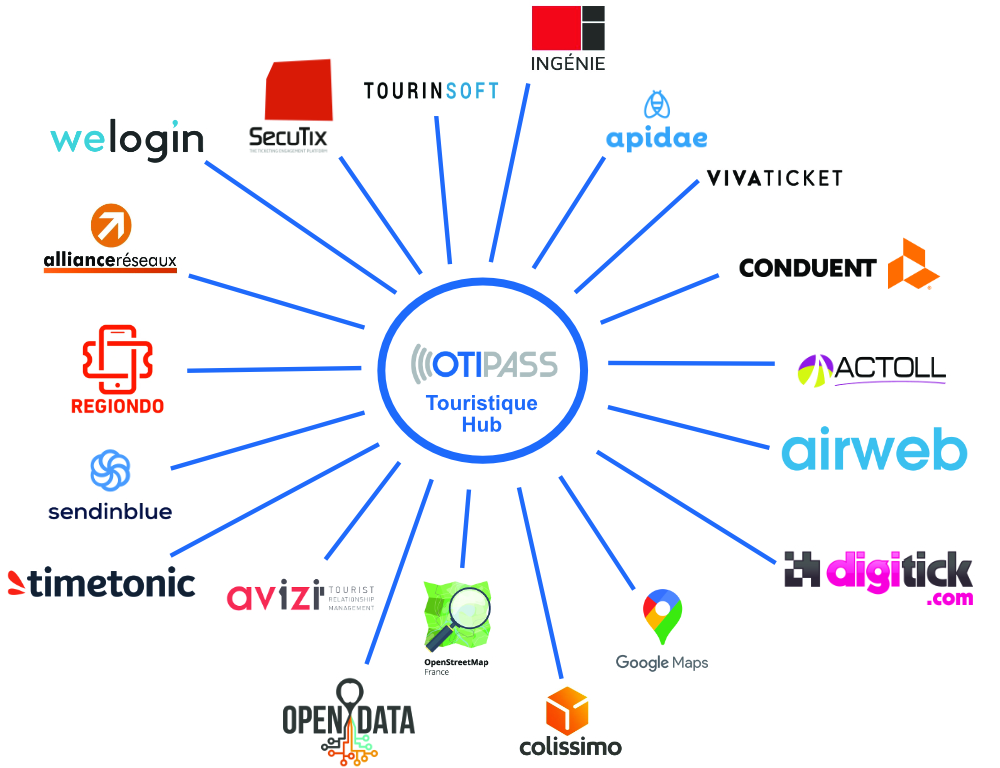 The Click&GO principle
The end user can with a browser or a mobile application or a progressive web App discover and buy a tourist offer and take advantage of it immediately.
Thanks to the many CRM features the tourist is accompanied before and after his visit by receiving notifications about personalized opportunities.
A full range of solutions for the services providers
WEB application.

Web services with OTIPASS API.

Barcode and/or NFC readers.

Smartphones and tablets with OTIPASS control application available on Apple and ANDROID stores.
Very ergonomic and adaptable to each service provider profile and ensuring its operation in degraded conditions, our soltions are used by hundreds of touristic sites including the Louvre, Versailles Palace, Pompidou Center, city of wine...).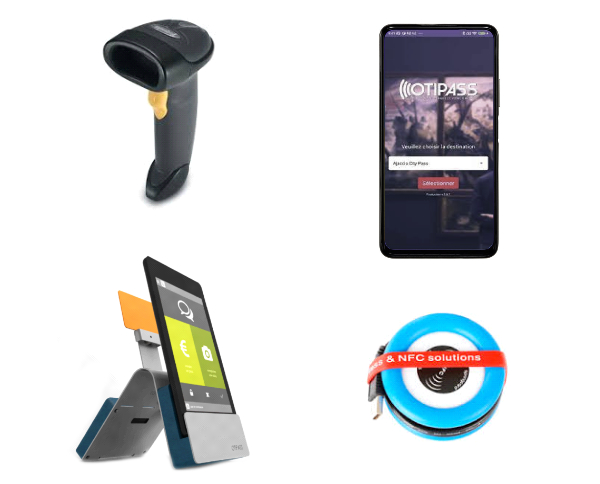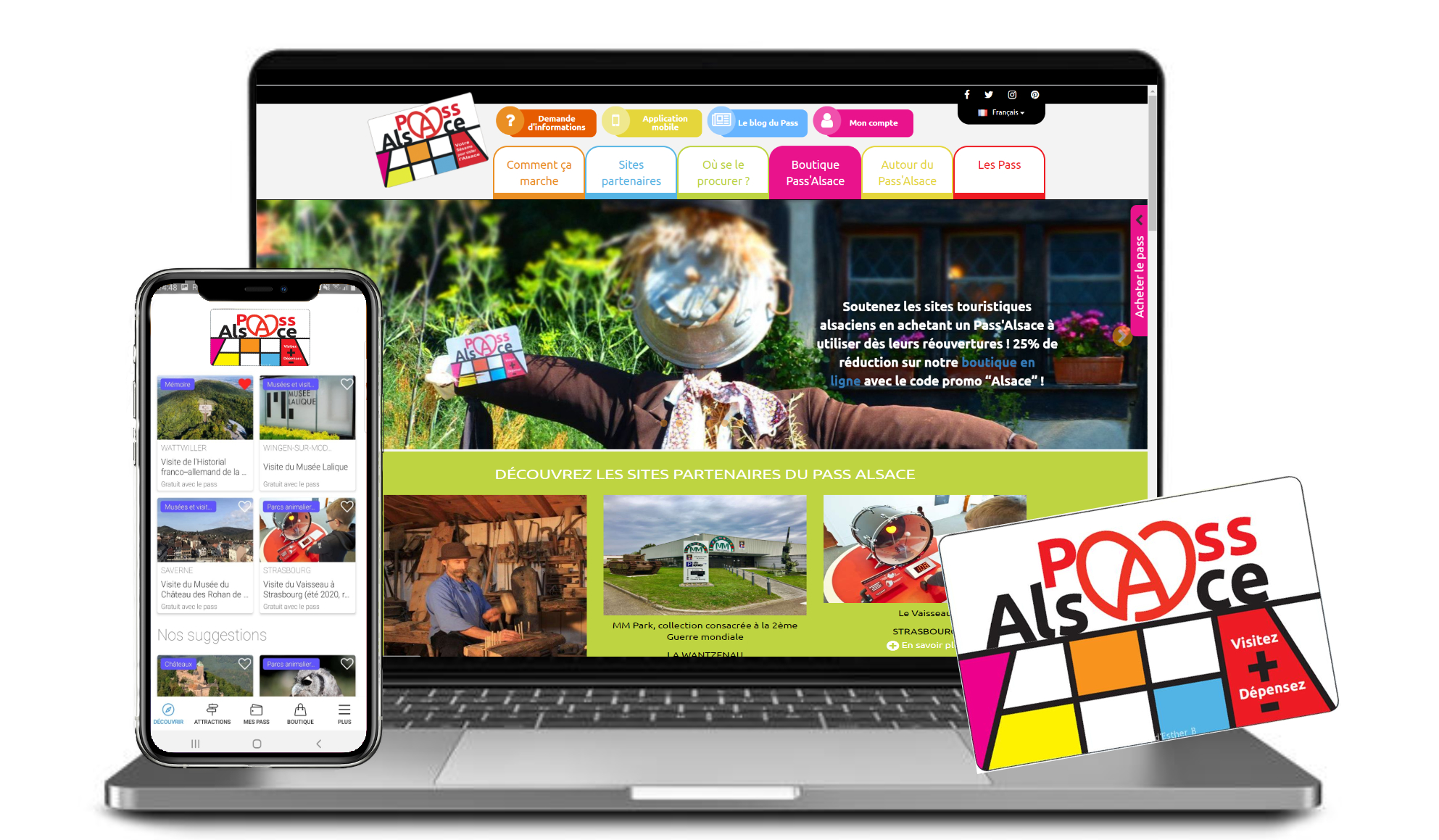 An intuitive mobile App
With their mobile application the users can :
View all available services, the validity period of the Pass ...

Locate, thanks to geolocation, nearby service providers.

Receive push notifications on events: temporary exhibition, promotional offer, exceptional closing...

Use their mobile  as a digital support for the Pass.